We did a research on how Gratitude impacts this world. We believe its a ripple effect.
We believe by Thanking someone, we make this world a little better place. We believe by just saying THANK YOU, it will encourage people to be more kind.
We're exploring the role of being Thankful in our lives.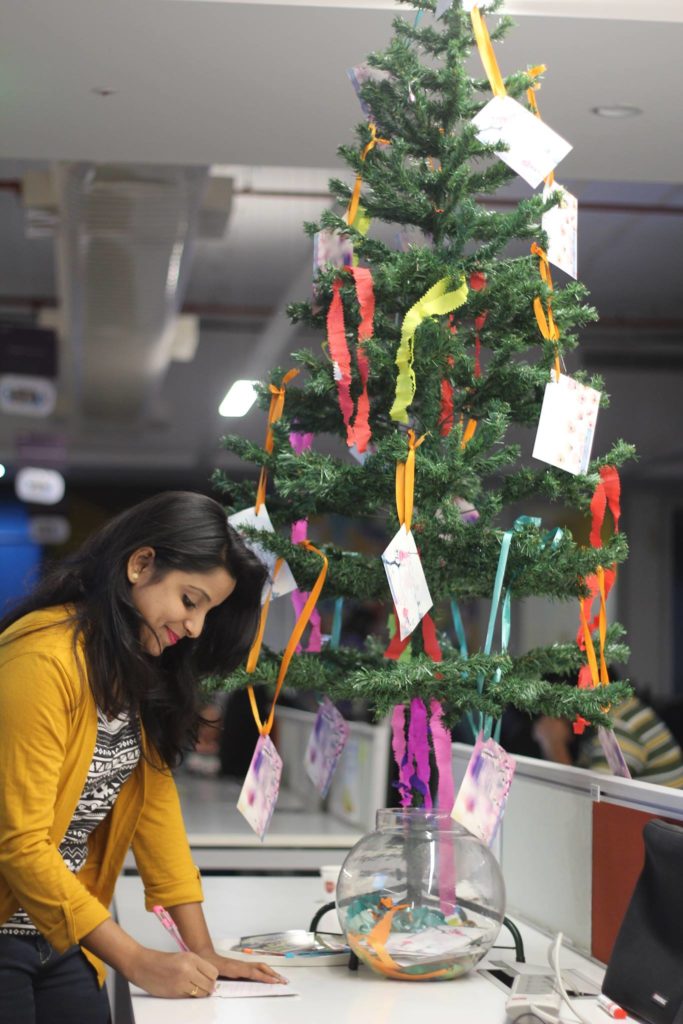 So we've placed a Gratitude Tree, this tree has Thank you Cards, anyone in the office can take a minute to pick one and write thanks to the person they would like to thank. We kept the tree open 24*7 encouraging people to come and express their gratitude. People picked up cards and dropped them near the tree. It creates a good feeling to be thanked and know what, it would also give a great feeling to thank someone who helped us.
we would like to collect the written cards and then we would like to deliver something special to two people

Person who Thanked
– its because without them, the Gratitude Tree would be empty

Person who was Thanked
– for being kind and helping others

We believe its a ripple effect and know what its working!
RIPPLE EFFECT